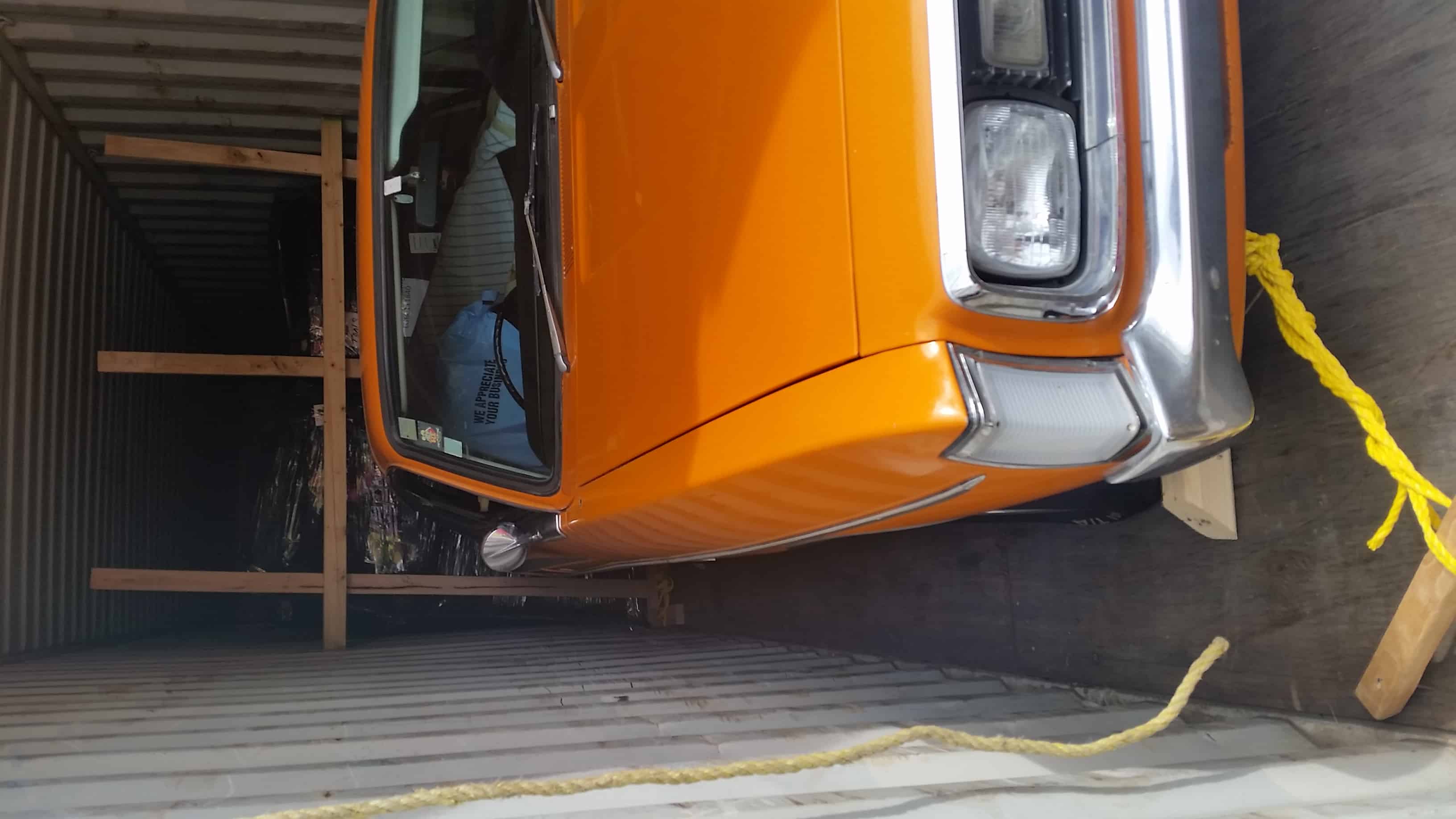 In June last year, I received what would begin as a typical internet inquiry.  The client wanted to import an American car to NZ from the USA – a 1972 Charger.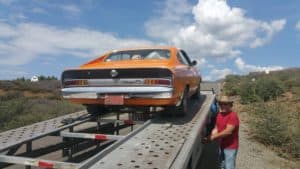 As I was in his local area, I popped in to have a face to face and answer a few of his questions. What transpired was a wonderful story that he's agreed to share with us.
The Charger was originally bought in New Zealand in 1972 by the client's father.  The client still has a copy of the original NZ Certificate of Registration.  A rare model V8 with a 318 cubic inch engine, only 21 of these were ever imported into New Zealand. The Charger was built in Australia and some six cylinder versions were also assembled in New Zealand in the early years of production.
In due course it was bought by an ex-pat Kiwi who took it to the United States.  After 20+ years in America, the Charger was up for sale and the seller was keen for the original owners son to acquire it.
The purchase was not straight forward as the seller refused to assist in the export process – which meant the client would have to be both the exporter and the importer on the paperwork.  This required our assistance and expertise to navigate US Home Security Regulations and US Customs' requirements.
Extreme Global and its US partner CFR Rinkens have extensive knowledge of the US to NZ car trade and understanding of US Customs regulations, therefore we were able to navigate a solution for the client.
Extreme Global arranged all aspects of the transportation and shipping of the vehicle – from the sellers home in the USA to the client's home in New Zealand.
The Charger arrived into Auckland after a two-week voyage from Los Angeles in one of our weekly consolidated 40ft containers.
The client was very happy with the service and his comments reflect.
"Thank you, the Extreme Global team, for all your help and expertise in making the shipping from the US to NZ all fall into place. Friends, family and work colleagues have all been very interested in this project, and in the Valiant V8 Charger. It has now reached NZ, and sailed through the formalities here, (again with the aid of Extreme Global's' knowledge in global shipping procedures). 
We would not hesitate to use Extreme Global again."